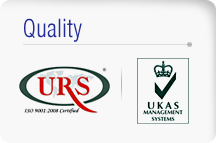 Gas Handling Systems
EXCEL Gas is vastly experienced in On Site Pipe and Tubing Installations, subcontracting, supplying a variety of onsite services, which include pipe, and tube supply and fitting, on site manual welding, orbital welding, instruments supply and erection etc.
EXCEL Gas offers a service for installation of Pipe / Tube fabrication in Stainless Steels, Electroploished tubing, Co-axial tubing's, Alloy Steels, PVDF, PP, PVC, Polyethylene, etc. These services are offered on turnkey basis from concept to commissioning. Tubing and piping are welded by orbital TIG welding resulting in identical welding.
All fittings are manufactured and installed within the strict quality control norms of our ISO quality system.
Install and secure all system components, including tubing with orbital welding, Point of Use, Gas Cabinets,  Valve Manifold Boxes, Gas Evaporators, Process Tool Hook - Up's.
Quality Assurance through Daily weld samples.
Certified UHP welding and purge gas using Argon 5.0.
Orbital welding and installation of tubing, Coaxial tubes, Vacuum lines.
Document all weld coupons.
Digitally record internal welded images using Boroscopy.
Gas sensor installation and integration to controller.
Prepare as built 3D drawings with traceability to physical parameters like Height, Distance from reference point, weld coupon number's.
Hydro test (as applicable), Pneumatic Test and Passivation.
Pressure test and Helium leak testing along with certification.
Project Document to FDA requirements (Pharma, Bio, Food & Beverage Industries).
Customer personnel training.