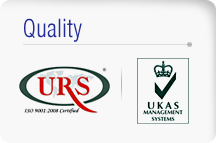 About Us
We, EXCEL Gas & Equipments Pvt. Ltd. are fast growing manufacturing, installation/Commissioning services for all High Purity and Ultra High Purity Gases & Chemical Distribution System requirements on turnkey basis. We are in the field of concept, design, supply, installation and commissioning Gas & Chemical Distribution Systems from past ten years. EXCEL Gas has the products and experience to meet the needs of customers.
History
EXCEL Gas entered in gas piping sector in 1999 with a aim to deliver high standard gas distribution systems with the help of expertise of management in the field. In 12 years, EXCEL Gas has become a leader in the domain with 150 skilled engineers and technicians on role. We have successfully installed gas distribution systems for semiconductor, photovoltaic, pharmaceutical, R & D Labs, Petrochemical & nuclear sectors. The geographical span has increased to all parts in India and Middle East. Constant up gradation of knowledge by consistent trainings, technological partnerships has made EXCEL Gas an expert in Gas Engineering.
Industry Experience
EXCEL Gas is proud to have served some of Middle East and India's most successful companies with their UHP Gas Piping needs for more than 10 years.
Some examples are SBM Offshore, Qatar Fertilizer, Qatar Petroleum, Qatar University, Indo Solar, Microsol international, IRDE, Halliburton, Cipla, Reliance, NMRL, BHEL, BARC, Transocean, National Chemical Laboratory, Pfizer, Syngenta, Sterlite-industries just to name a few.
Structure of Organization
Excel Gas is a Private Limited liability company. The promoters and senior management has vast experience in gas engineering. The company has professional management structure. The activities are divided in departments like Project, design, Purchase, Admin, Accounts, Quality Control, Stores, Process improvement, etc. Each department is headed by expert in the field and arrested by best talent in the field.
Quality
In piping business, quality & reliability are paramount. EXCEL Gas is... most reliable company in the business domain. We have attained the position and trust of our customers by consistent delivery of customer satisfaction. We continuously invent in knowledge, state of the art equipments and processes. Process improvement is an exclusive department in EXCEL Gas which strives for perfection in processes by research and improvement.
Project Teams
EXCEL Gas has a policy of using independent Project Teams, consisting of a Project Incharge, Site incharge and assisted by back office projects & design teams. Your personal Project Team will look after your job from start to finish, ensuring efficient workflow in order to produce the highest quality product. Teams continuously adhere to strict quality controls prior to sign offs.
Preferred Supplier Arrangements
Preferred supplier arrangements ensure our clients are receiving the highest quality and best value materials and services the market has to offer in time.
Guaranteed Deliverability
Our expertise, experience in execution, professional project management skills, ability to foresee task ensures guaranteed deliverability of commitments.
Understanding Your Business
We realize that every business is different and therefore has unique needs when it comes to designing and project. Our Business Development Managers and Concept Consultants work closely with our clients to understand the dynamics of their business and develop the right solution to suit their needs.
Innovation
That we need to continually offer consistent & better value to our clients to serve this. We continually keep on upgrading our knowledge about safety, Quality, newest trains & innovation in Gas Engineering.
Process Improvement
Change is always constant. We believe in continually improve our processes to meet newer challenges of delivering the highest quality, innovative products and services at competitive market prices.
Buying Power
Existing volumes of work from our large esteemed clientele enable us to purchase raw materials and technology in bulk, both locally and internationally, at the most competitive prices for our client base. These benefits are then passed directly onto our clients.
Concept Consultants
At EXCEL Gas we realize that you come to us not only for design or installation - you are buying a long lasting quality solution for your gas & chemical handling needs. We understand your stated and unstated requirement by studying documents, discussing with end users, carrying gap analysis, risk analysis and make a viable optimum solution for your needs. We explain facts and freeze your requirements as per your demands. Our consultants/Designers will work closely with you to assess your specific needs and advise you on the most appropriate products and innovative solutions in order to achieve the results you require.