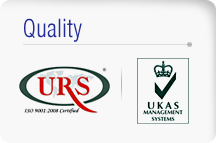 CALIBRATE 2014 - Excel Gas Yearly Get Together
Calibrate 2014! A grand yearly event organised by excel was a huge success this year. The whole corporate event was superbly planned with able support of our event managers. Excel Family spent one full day relaxing and enjoying. Fun and Games had been the essence of the day!

Evening OnStage Events emceed by Prerana and Akshay was smooth and flawless! Various acheivers were recognised during the event. Projects presentation specially prepared by Suresh, Pritee and Priyanka was bang on target sending the right message to Excel Family!

Special thanks to our Directors Mr.Nitin Godse, Mr.Pravin Godse and Mrs.Anita Aher, Sandipan, Murali, Shraddha, Prerana, Akshay, Suresh, Pritee, Priyanka, Ashish, Vishal and all Excel Family members for being instrumental in making this event a grand success!!
Excel Family - 2014

Official Banner calibrate - 2014
Mr.Nitin Godse Interacting With Site Team


Sumptuous Lunch Enjoyed By Excel Family

Rain Dance And Pool Side Fun
Management Also Joined For Rain Dance

Inauguration of on stage events

Emcees of The day

Dignitaries On Stage who were A Part Of On Stage Events

Leading ladies in excel family

packed audience attending on stage events

Presentations by - emcees

business focus delivered by - mr.Sanjay antre

Long Service Award - Darshana Rawool
Long Service Award - Vikram Khairnar

Long Service Award - Dilip Gaje

Promotions - shraddha Hase

Promotions - sunil wakchuare

Promotions - suresh angadi

Promotions - vikas kokane

Promotions - pradip godse

Best New Comer Management - Shashidhar Shetty

Best New Comer Executive - Prerana Sidhaye

Best New Comer Site - Pradip Godse

Best Attendence - shraddha hase

Special recognition award - jaydeep kadam

Special recognition award - balu lote

Performer Of The Year - Vikas Kokane

Project presentation team

Fantastic! four heart of projects team

Site engineers team pack leaders

Trainee engineers leaders in making

project of the year siring of new rolling trophy and cash reward of 2 lacs

gVK project team heralding outstanding performances

Mr.Nitin Godse With Event Managers From Bhatkanti Holidays

Mr. nitin godse addressing the audience

Mr. nitin godse presented his views and road map for excel