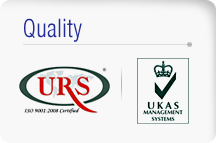 Project Management Consulting
We are project management consulting
We know project management. Before you spend money on a critical business project, whether it's a portfolio management initiative, a merger or acquisition, strategic business plan, consider Integrated Project Management consulting firm. We complete your complex projects and solve your problems. Our skilled project managers work on-site to integrate the discipline of project management into your business.
We are an Engineering Consultancy firm established in 2002 at Mahape-Navi Mumbai, India. Our dedicated professionals with total commitment and oriented towards customer satisfaction, have earned us the goodwill and reputation for more than a decade. As a result, we today have regular customers, who value our service, including many Multi National Companies. EXCEL Gas & Equipments has total infrastructure to undertake domestic and overseas assignments.
Our company maintains a highly qualified staff of engineers, pipe designers and Cad operators. Piping Layout Consultants boasts a specialized knowledge of the applications within the chemical and petrochemical, food and beverage, paper, power and utilities, specialty resins, and pharmaceutical industries.
At Piping Layout/Design/Consultancy, our services provide customers with many costs saving options when engineering, designing and installing industrial equipment and piping systems in industrial applications. Our main objective is to provide the owner with quality piping plans/sections, isometrics for shop fabrication and field support to make every project come in on time and under budget. By using a pre-designed piping system, the owner will receive many advantages as opposed to field routing piping. We utilize Laser measuring equipment for obtaining field dimensions to ensure accurate field fit-up.
To complete these projects, we use 3d computer aided software packages that are Autodesk based. For commercial Lab building projects we use CADiSon. For industrial engineering and design applications we use CADiSON designer to produce intelligent 3D piping models and to perform stress analysis. For project reviewing with our clients, EXCEL Gas uses Autodesk Navis Works to view 3D models and to facilitate on-line meetings to review design progress.